Product Information / OMX-SRM
For measuring odor in lavatories, measuring smell of cigarettes,
medicines, foods and odor from production process.
Handheld Odor Meter OMX-SRM
Handheld Odor Meter is highly sensitive.
Simple and
easy to
measure odor
Just turn
the switch on
Data can be
stored up
to 511 files
Data logging function with
large capacity
Data can be graphically
illustrated by
Data filing software
Handheld Odor Meter OMX-SRM is suitable for detecting odor in lavatories, measuring and sensing smell of cigarettes, medicines, foods and odor from production process.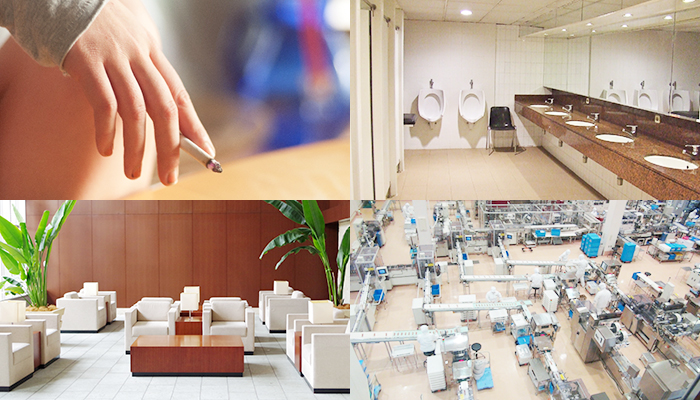 Display odor strength level in numeric values.
Select two display mode of High and Low range.
Display odor tendency in numeric values.
Check the effect of deodorization before and after deodorizing.
Detect odor when preparing medicines
Measure odor level in lavatories before and after cleaning.
Detect various odors in daily life.
Monitor odor from production process in food factories.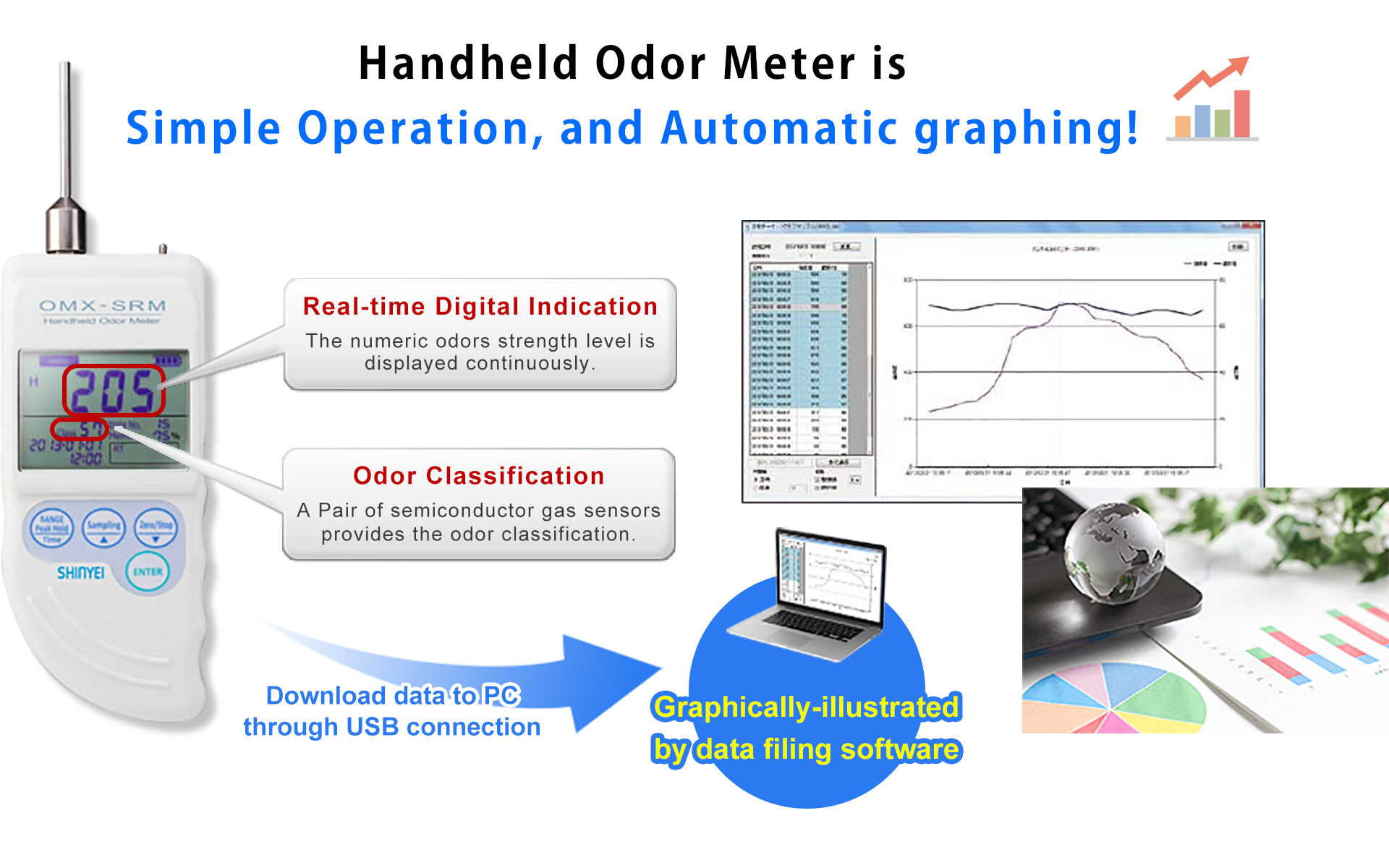 Real-time Digital Indication

The numeric odor strength level is displayed continuously.

High range and Low range function

High range is from 0 to 999, Low range is from 0.0 to 99.9. Recommend use Low range for measuring low concentration gas, and High range for measuring high concentration gas.

Odor Classification

A pair of semiconductor gas sensors provides the odor classification.
Notice:
a) OMX takes odor sampling by using inner pump and shows odor strength level.The strength level is calculated by our original formula using two types of gas sensors that responds to different types of gases.
b) OMX detects complex odor and convert it to odor strength level, which means it doesn't classify types of odor.
c) The strength level showed in OMX doesn't correlate with human sense of odor.
d) OMX does not detect odor well if the gas concentration is not high enough for the device.
Specification
Model Name
OMX-SRM
Detection Method
Two Semiconductor Gas Sensors
Sampling Method
Continuous Sampling with Built-in Air Pump
Object Gas
Ethanol, Acetone, Hydrogen, etc
Odor Strength Level
0.0 - 999
Classification
Class 0 ~ 90
Power
4×AASize Alkaline Batteries or AC Adaptor
*Battery life for continuous measurement is approx. 7 hours.
Memory Capacity
Up to 32,732 Data
Memory Partition
Up to 511 Files
Operating Temperature
0 ~ 40℃(32-104F) *No Dew Condensation
Storage Temperature
-10 ~ 50℃(14-122F) *No Dew Condensation
Dimensions
W74 X L167.5 X D35mm approx.
Weight
250g approx. (Without Batteries)
Accessories
USB Cable, Air Purifying Unit, Activated Carbon, 4×AA Size Alkaline Batteries, AC Adaptor